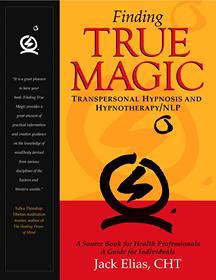 Click cover to buy now
FINDING TRUE MAGIC, by Jack Elias, is just that: MAGIC! Jack has put together a wonderful book that I suggest for any Hypnotist who is interested in greater success for themselves or their clients. I teach Hypnosis and Advanced Hypnotic Techniques throughout the U.S. and in Europe and this is one of the books that I can all-ways recommend.
Jack's approach is drawn from a combination of Eastern and Western philosophies and reminds us that by remaining flexible in our communication, we succeed. While the scripts offered are excellent, I do not look at them as "Scripts" per se, rather, as examples of effective communication.
True Magic can also be used by the individual interested in exploring their own potential and discovering new perspectives toward effective living. I highly recommend this powerful book to any and all interested in expanding their skills of communication.
Daniel F. Cleary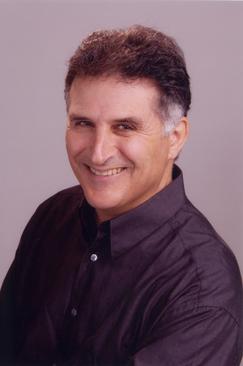 Jack Elias


A certified NLP practitioner since l983, Jack Elias is recognized by the National Guild of Hypnotists and The Transpersonal Hypnotherapy Institute as a Clinical Hypnotherapist, and has trained in altered states processes and Ericksonian hypnosis. In addition, beginning in 1967 with 5 years of intensive Zen Buddhist practice, Jack continues over 35 years of practice and study of Buddhist and Siddha Yoga meditation and philosophy with recognized masters of these traditions. Author of the book and training program Finding True Magic©, Jack synthesizes the insights and disciplines of hypnosis, NLP and a variety of meditative techniques to create a dynamic process of change for the client's benefit. He works with individuals, families and groups. In his work with business and professional communities, Jack draws on over 20 years of experiences in sales, management, and as an entrepreneur in applying these therapeutic techniques in professional contexts. Jack is founder and director of the Institute for Therapeutic Learning, a Washington State licensed vocational school offering Transpersonal Hypnotherapy/NLP© Certification trainings, seminars and mentorship programs.

The Institute is also known as the
American Institute for Transpersonal Hypnotherapy/NLP©.
You may contact Jack at:
P.O. Box 17229
Seattle, WA 19127
http://www.findingtruemagic.com